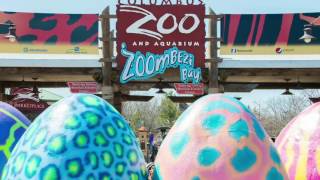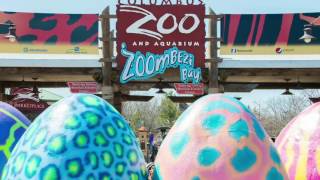 Here it is :D It's awesome!!
It's rare that I get access to some of the regional spots I've been booking - so this time I asked my agent if she could snag a copy of the Columbus Zoo spot I booked. I'm especially proud to share this one because it utilizes one of my favorite character voices - inspired by the Long Island Medium and the Taxi Cab Drivers of New York City. In this spot I play the HOP-ARAZZI a play on the Paparazzi - taking photos of "Celeb Bunnies" for the Zoo's Easter event called "Eggs P
Does Anyone Know Sophia Slowik?
I have an adorable 6 year old niece - so when I started getting a few auditions asking clients to "record their kids" I told my sister to bring Sophia over to audition! I let my sister know - to forget about the audition, and just consider it a "for fun" type of thing. Cut to my inbox on Monday morning!!! On her second ever audition - she booked two commercials!!! She booked two spots for the Denver Zoo in Colorado. I had recently booked a Zoo Commercial for the Columbus zoo
Client interested in you from demos!
It's always fun to hear that you've landed a Client based on your Demo! My demo was produced by Bill Holmes of Compost Productions, and I'm very happy with it - plus it's just landed me a great gig! I also recorded this one from my home studio. I've now officially booked jobs with all 3 of my agents. This particular one was for Go Voices in Colorado. Exciting!!!